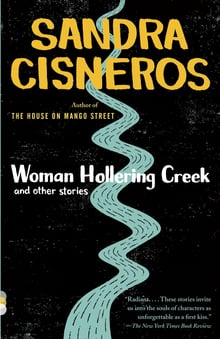 "Woman Hollering Creek" by Sandra Cisneros
A collection of stories by Sandra Cisneros, the winner of the 2018 PEN/Nabokov Award for Achievement in International Literature. The lovingly drawn characters of these stories give voice to the vibrant and varied life on both sides of the Mexican border with tales of pure discovery, filled with moments of infinite and intimate wisdom.
Start learning with an activity...
Practice

Answer a few questions on each word. Get one wrong? We'll ask some follow-up questions. Use it to prep for your next quiz!

Spelling Bee

Test your spelling acumen. See the definition, listen to the word, then try to spell it correctly.

Vocabulary Jam

Compete head-to-head in real-time to see which team can answer the most questions correctly.
Created on March 16, 2016 (updated August 30, 2018)