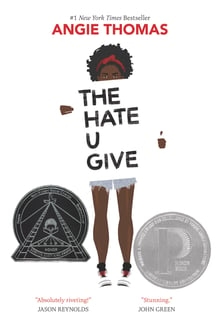 Chapters 22–26
In this best-selling novel, sixteen-year-old Starr's life is turned upside down when she witnesses the death of her friend Khalil at the hands of a police officer. Learn these words from Angie Thomas's powerful and provocative debut.
Start learning with an activity...
Practice

Answer a few questions on each word. Get one wrong? We'll ask some follow-up questions. Use it to prep for your next quiz!

Spelling Bee

Test your spelling acumen. See the definition, listen to the word, then try to spell it correctly.

Vocabulary Jam

Compete head-to-head in real-time to see which team can answer the most questions correctly.
Created on June 26, 2017 (updated April 8, 2019)